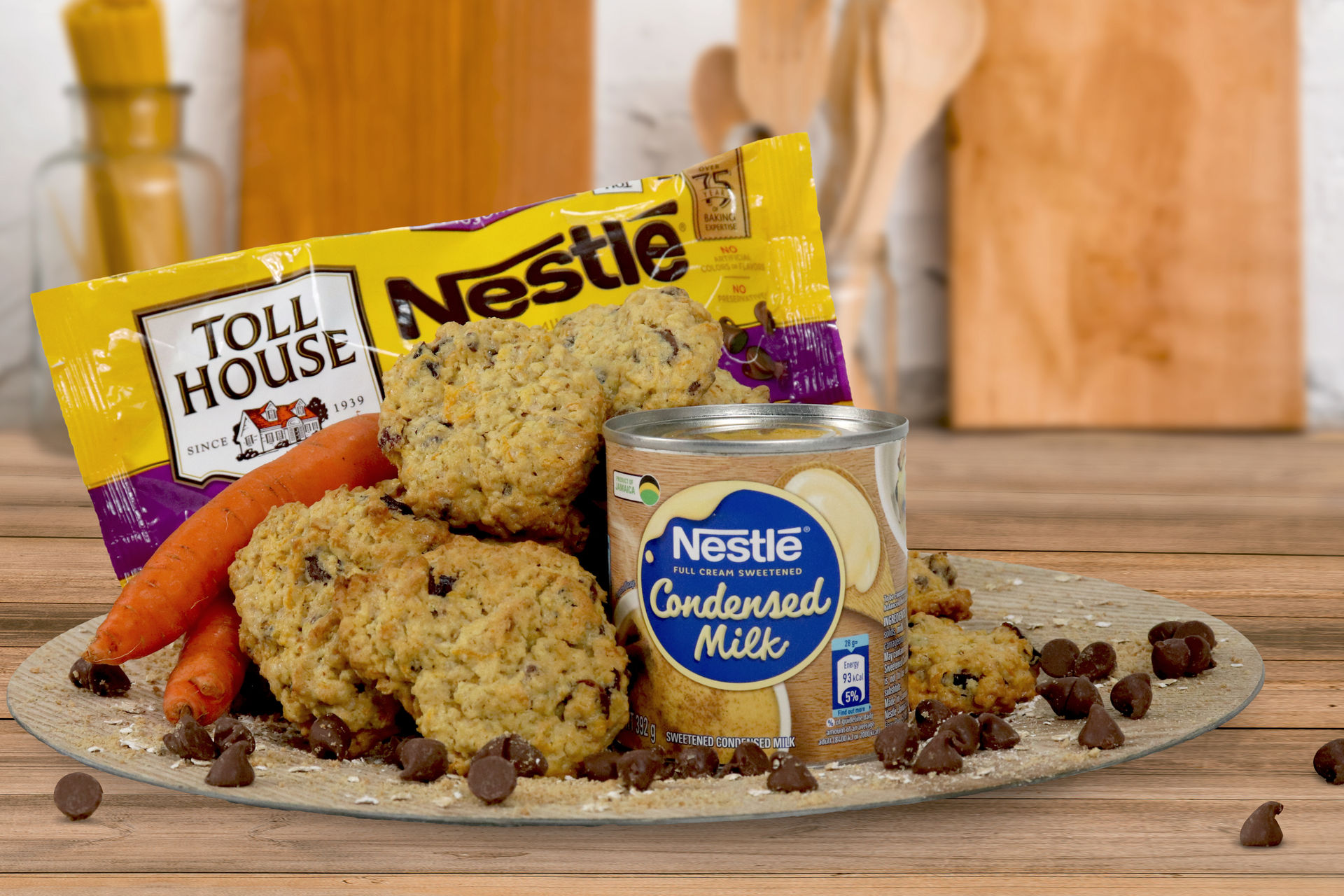 Carrot Crunchy Munchie Cookies
0
0
people
already cooked this dish.
Close
Total: 39min

Preparation: 21min

Cooking: 18min

Portions: 18.00
Difficulty: Easy
Utensils
Oven

Parchment Paper

Bowl

Whisk

Bowl

Whisk

Spoon

Baking Sheet

Oven
Nutritional information 148kcal = 620kj /per portion
148.12 Energy
3.33 Grams Protein
22.31 Grams Carbohydrates
5.44 Grams Fats
2.99 Grams Saturated Fats
Recipe ingredients saved
Ingredients
Instructions
Preheat oven to 350 degrees. Line two baking sheets with parchment paper.

In a large bowl, whisk together butter, sugar, NESTLE SWEETENED CONDENSED MILK and egg yolk.

In a medium bowl, whisk together flour and ginger. Add flour mixture to butter mixture; stir until combined. Mix in oats, carrots and NESTLE TOLLHOUSE SEMI SWEET CHOCOLATE CHIPS.

Drop dough by level tablespoons, 2 inches apart, onto prepared baking sheets. Flatten with the palm of your hand. Bake until edges are crisp, rotating baking sheets halfway through, 15 to 18 minutes. Transfer cookies to a wire rack to cool.
We know that every moment with your family should be special. Tell us, what did you think of this recipe?