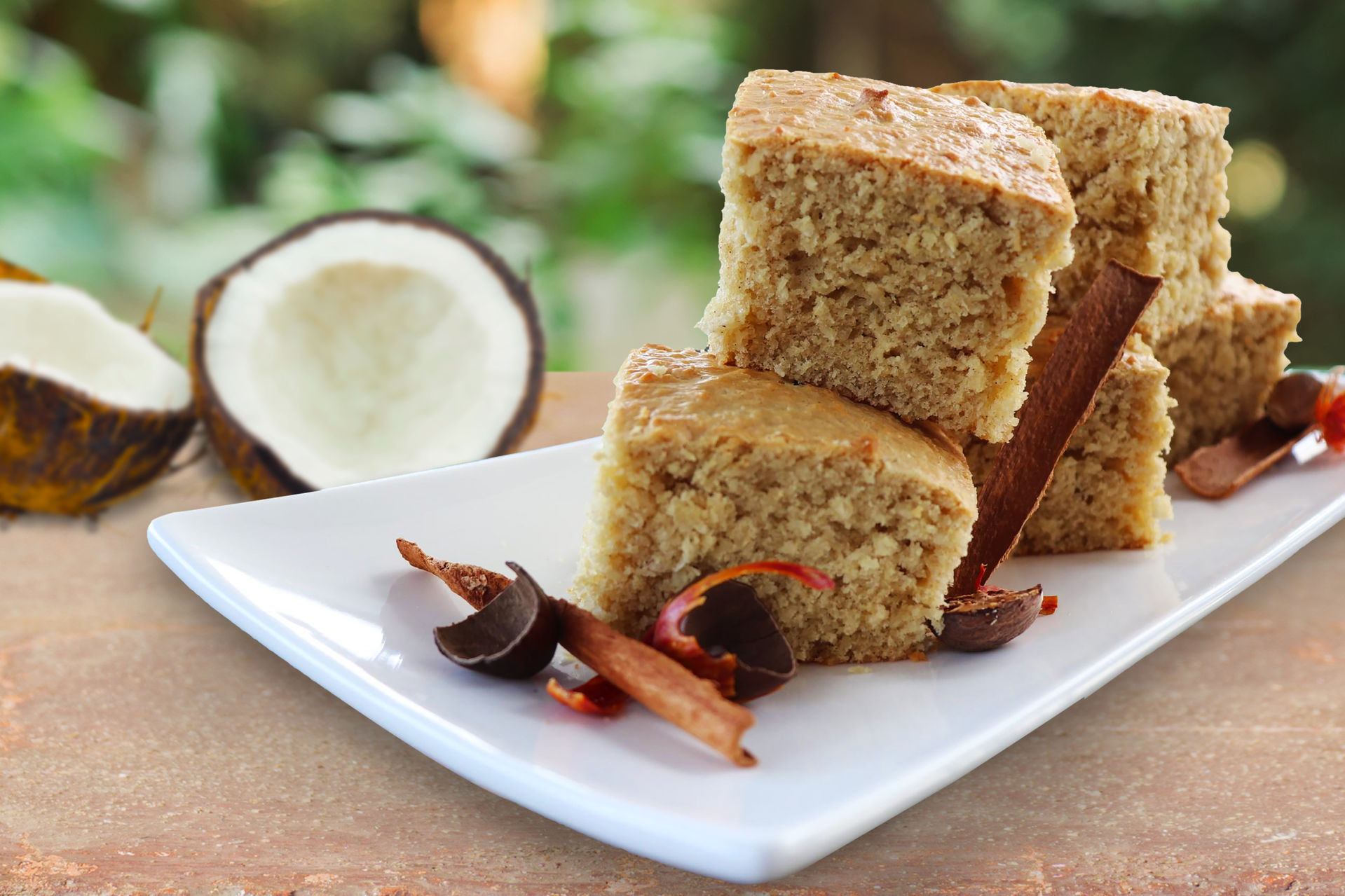 0
0
people
already cooked this dish.
Close
Total: 50min

Preparation: 20min

Cooking: 30min

Portions: 15.00
Difficulty: Easy
Nutritional information 282kcal = 1,182kj /per portion
282.45 Energy
196.81 Milligrams Calcium
5.69 Grams Protein
33.49 Grams Carbohydrates
339.56 Milligrams Sodium
14.35 Grams Fats
9.50 Grams Saturated Fats
Recipe ingredients saved
Ingredients
Instructions
Pre-heat oven to 350 degrees. Using an electronic mixer; cream butter and sugar, until light and fluffy. Add eggs one at a time, beating well after each addition. Add vanilla then beat for 2 minutes.

Sift together flour, baking powder, cinnamon, salt and nutmeg. Add flour mixture to creamed butter mixture. Dissolve baking soda in Nestle Carnation Evaporated Milk. Using a wooden spoon fold into batter.

Pour evenly in a greased baking tin. Bake for 30 minutes. Once baked insert a tooth pick in centre. If it comes out clean the Toto is ready. Remove from oven and allow to cool.
We know that every moment with your family should be special. Tell us, what did you think of this recipe?