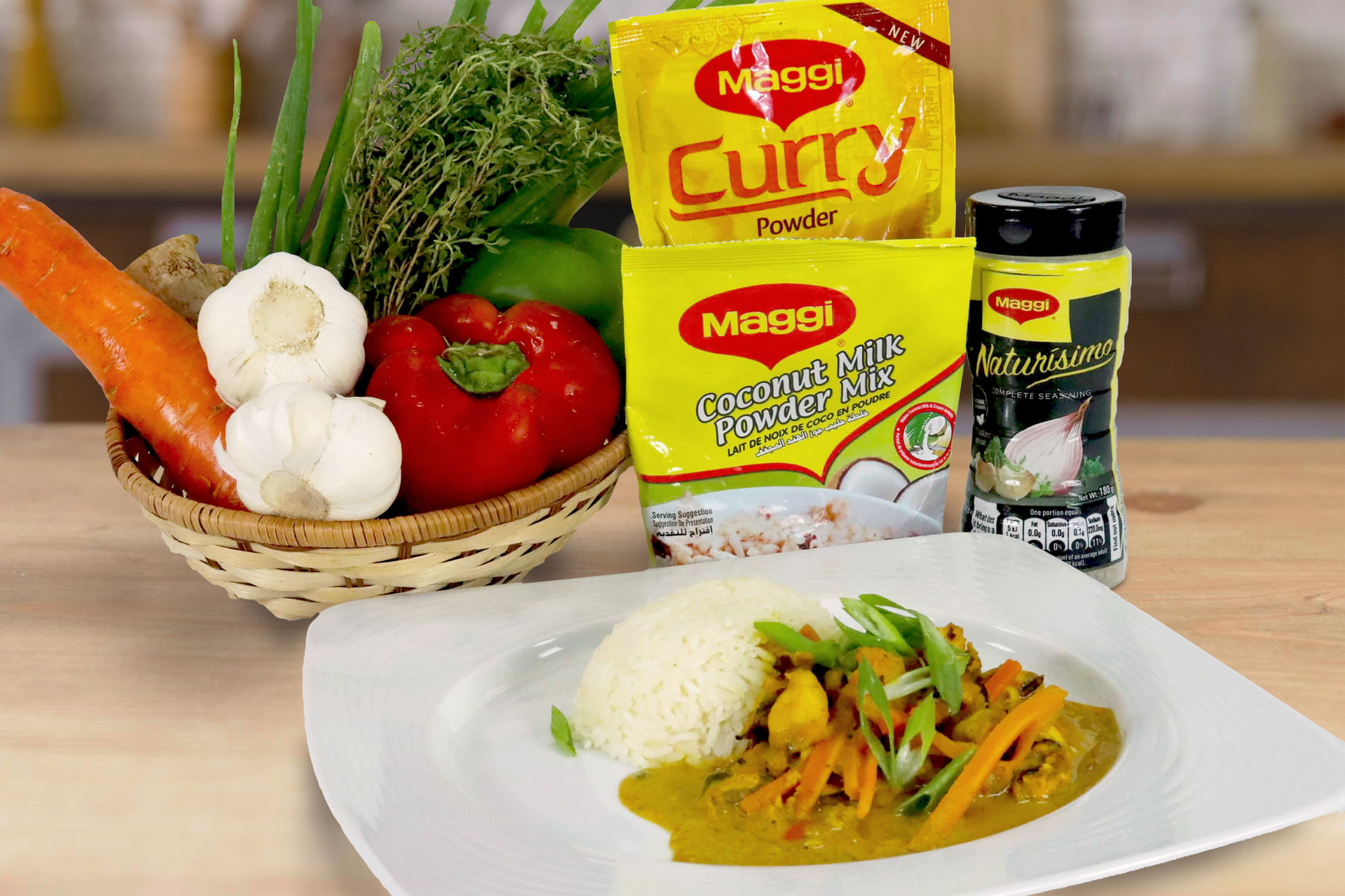 0
0
people
already cooked this dish.
Close
Total: 17min

Cooking: 17min

Portions: 6.00
Difficulty: Easy
Recipe ingredients saved
Ingredients
Instructions
In a saute pan over medium heat, heat oil. Once oil is hot sauté onion, garlic and ginger, until onions are translucent, add MAGGI CURRY POWDER, continue to cook for 2 minutes.

Add MAGGI COCONUT MILK, and bring to simmer. Simmer for 5 minutes.

Add carrots, red bell peppers and cook vegetables until tender.

Add seafood and cook until shrimp is tender or changes colour completely. Season with MAGGI NATURISIMO.
We know that every moment with your family should be special. Tell us, what did you think of this recipe?