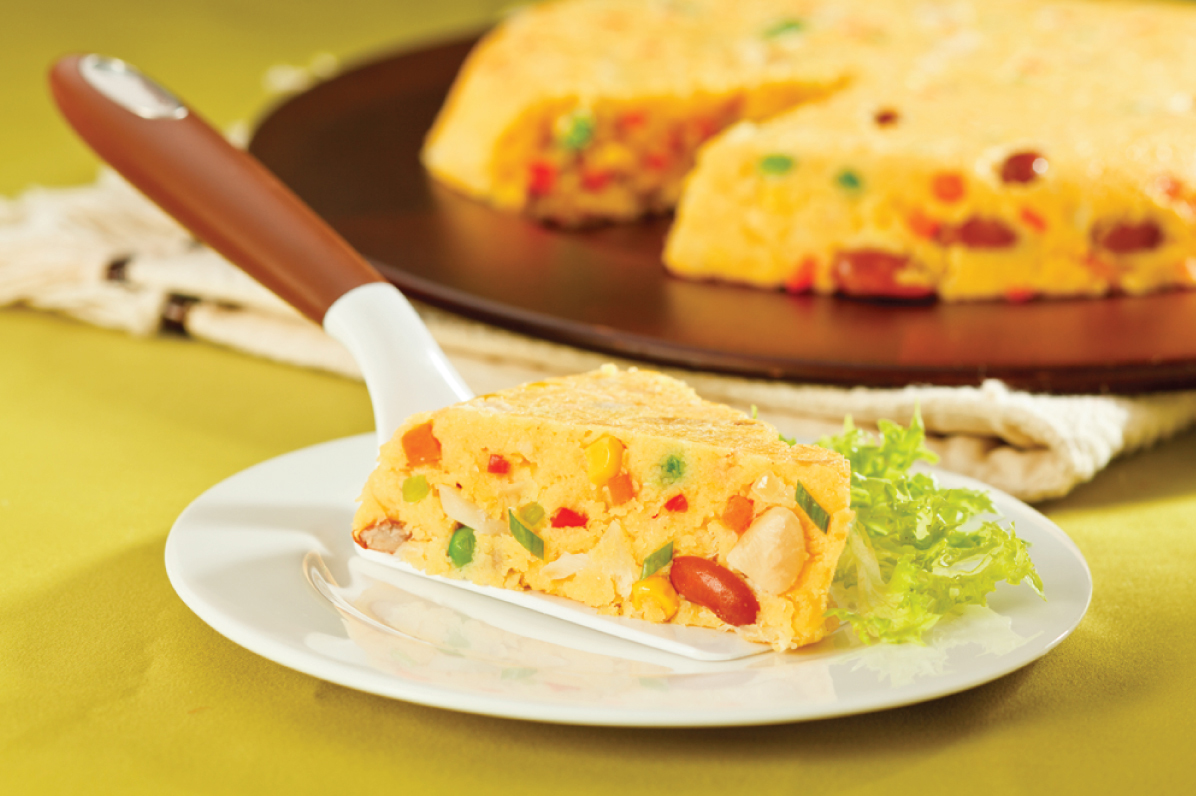 0
0
people
already cooked this dish.
Close
Total: 45min

Portions: 8.00
Difficulty: Easy
Recipe ingredients saved
Ingredients
Instructions
In a medium saucepan, melt butter, add all the fresh seasonings. Add salt fish and stir. Pour dissolved MAGGI Coconut Milk and the CARNATION Evaporated Milk into the pot.

Add the MAGGI Garlic Onion Seasoning Cubes and scotch bonnet pepper, bring to boil. Using a whisk gradually stir in cornmeal a little at a time and add peas.

Reduce heat and cover the pot, allow to steam for 15 minutes over low heat, remove from heat and scoop into casserole dish, cover with foil and allow to sit for another 10 minutes. Slice and serve as desired.
We know that every moment with your family should be special. Tell us, what did you think of this recipe?