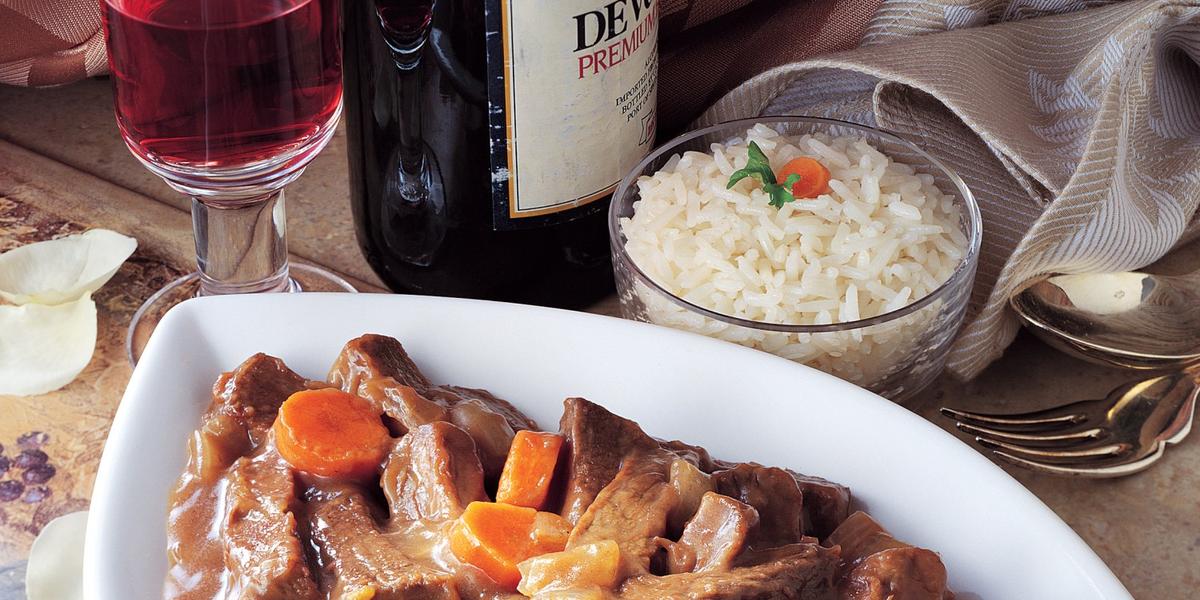 0 people already cooked this dish.

Total: 50min

Preparation: 50min

Portions: 8
Difficulty: Intermediate
Recipe ingredients saved
Ingredients
Instructions
Cut the beef into cubes and season with Tastemakers. Mix the onion and carrots with 2 tablespoons of the oil, combine with the beef.

Cook for ten minutes at a high heat, adding 1 cup of wine; cook for another 15 minutes in an uncovered saucepan. Set aside.

Heat the rest of the oil incorporating the flour and the sugar; stir. Add the Maggi Beef Cubes dissolved in boiling water, mixing until it has a smooth consistency. Incorporate the beef and cook for another 15 minutes.

Add the marmalade, the remainder of the wine and vinegar. Heat until sauce thickens. Serve hot.
Nutritional information 592kcal = 2,479kj /per portion
592.46 Calories Energy
21.42 Grams Protein
11.33 Grams Carbohydrates
1244.83 Milligrams Sodium
45.64 Grams Fats